'Hangover' Star Justin Bartha Marries Lia Smith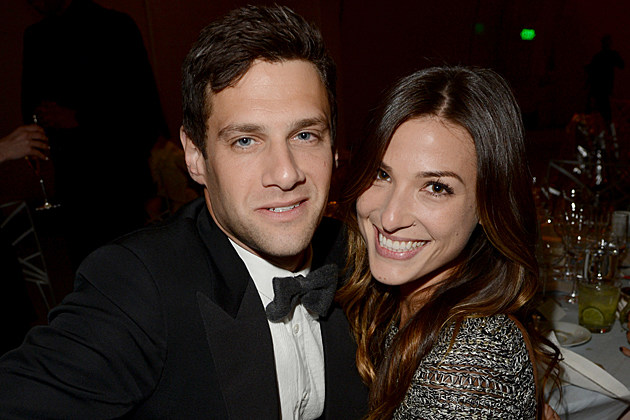 Carlos Pena, Jr. of Big Time Rush and "Spy Kids" star Alexa Vega weren't the only celeb couple to tie the knot this weekend.
"The Hangover" star Justin Bartha married his longtime love, Lia Smith.
Us Weekly reports that Bartha, 35, and Pilates trainer Smith got hitched in Hawaii, feted by family and friends, including Bartha's "Hangover 3″ co-star Ken Jeong, Reese Witherspoon and Jim Toth and "The Social Network" star Jesse Eisenberg.
A witness dished: "Lia wore a strapless white dress and jeweled sandals. Justin wore a dark colored suit and burgundy socks. They were sweet together and looked very in love."
The source added: "He was holding her bouquet for her and walked with his arm around her after the vows. She had a big smile on her face and nuzzled her face up to his neck. Their family and friends seemed so happy for them and had an incredible time hanging out in Hawaii leading up to the wedding. It was a destination wedding for all."

Source:
'Hangover' Star Justin Bartha Marries Lia Smith